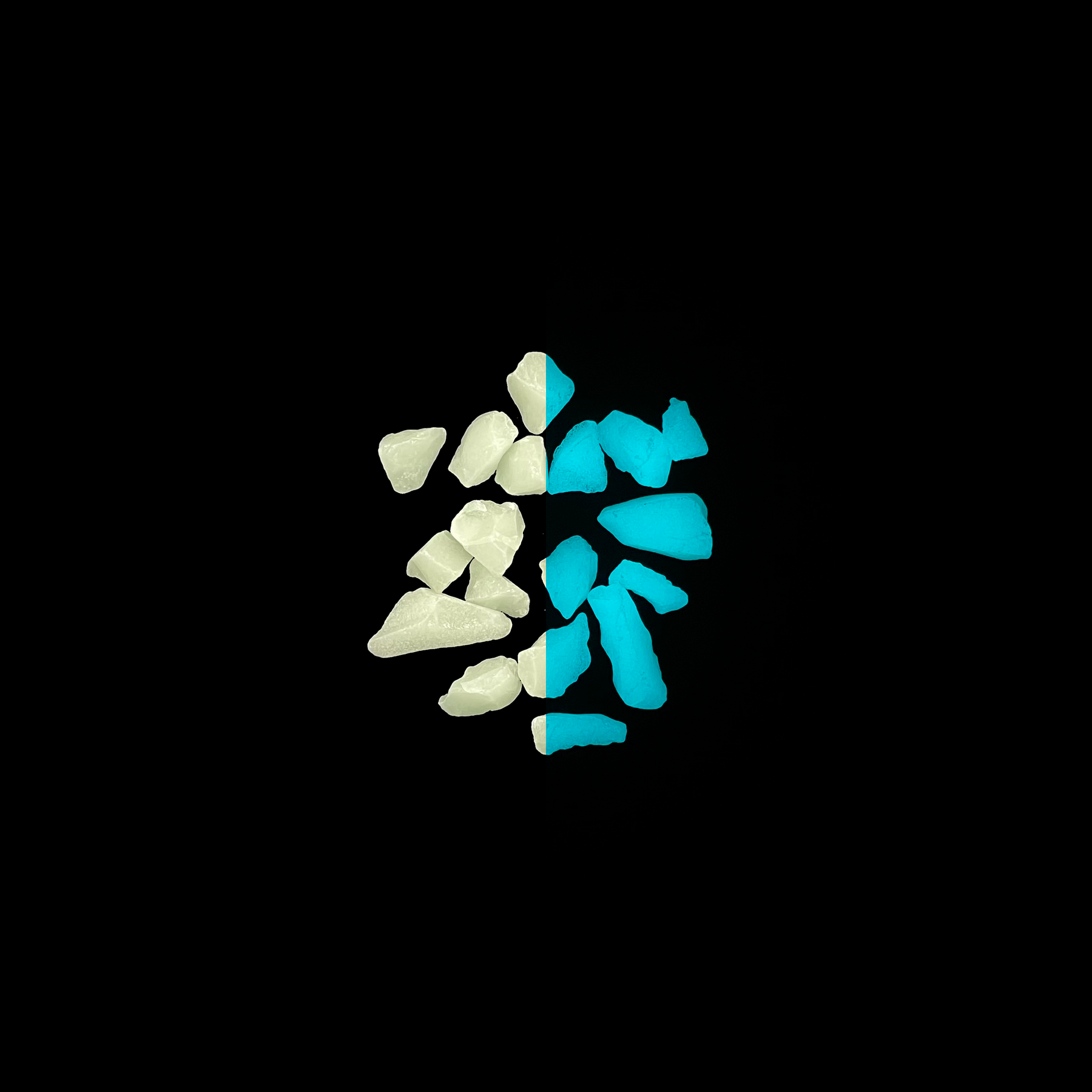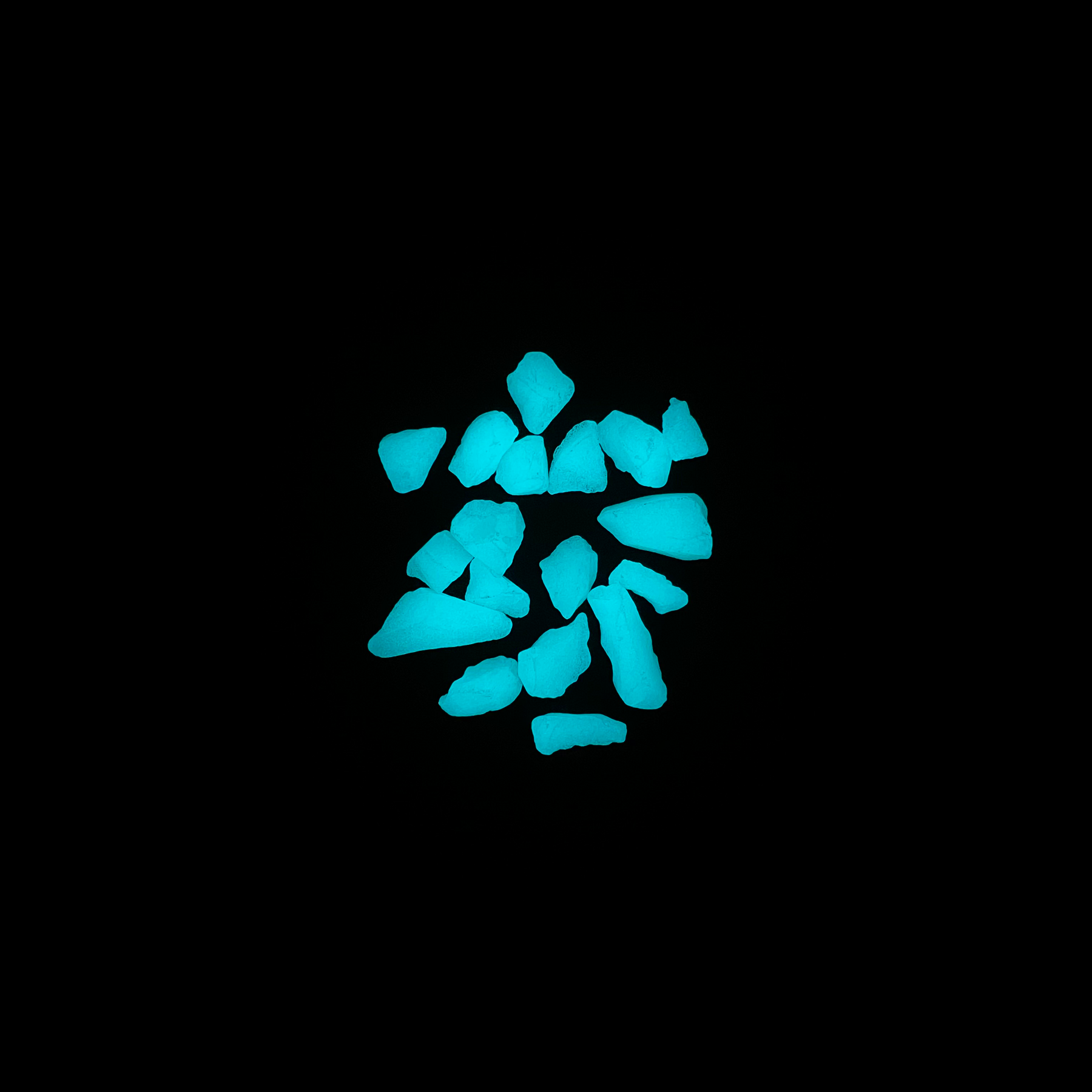 Aqua Blue Glow Quartz - 1/2"-3/4" (12-18mm) - 1LB.
Our Aqua Blue 1/2"-3/4" (12-18mm) Glowing Quartz stones glow for approximately 6-8 hours after only 10 minutes of UV light. The performance of these glow stones is similar to Commercial Grade Glow Marble Natural Stone glow stones found online that typically sell for over $30/lb. - LIMITED QUANTITIES AVAILABLE.

Perfect for outdoor ambient lighting. You can seed them into concrete or asphalt pathways and add a pop of color to your latest project.

*Quantity is ordered by the pound (lb).