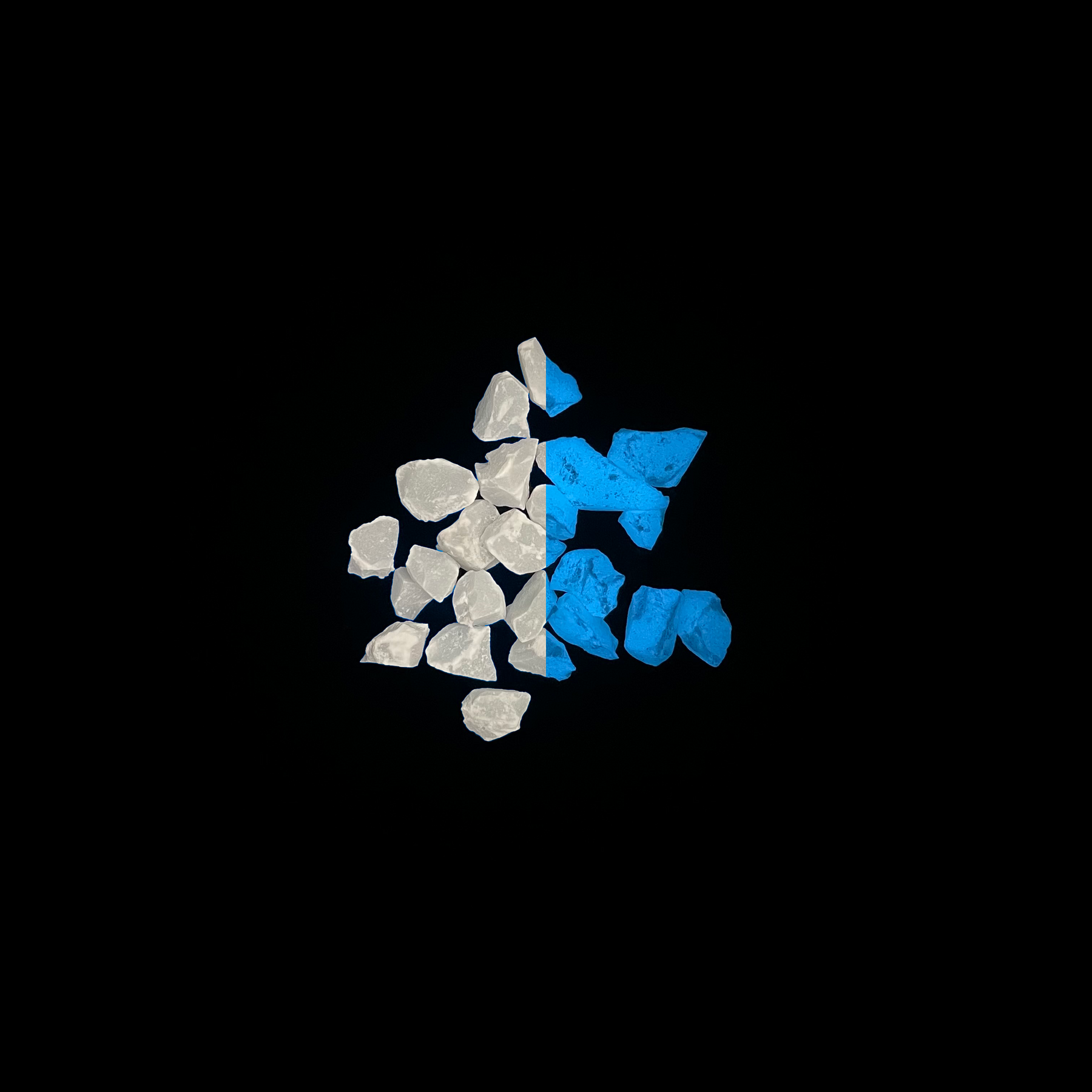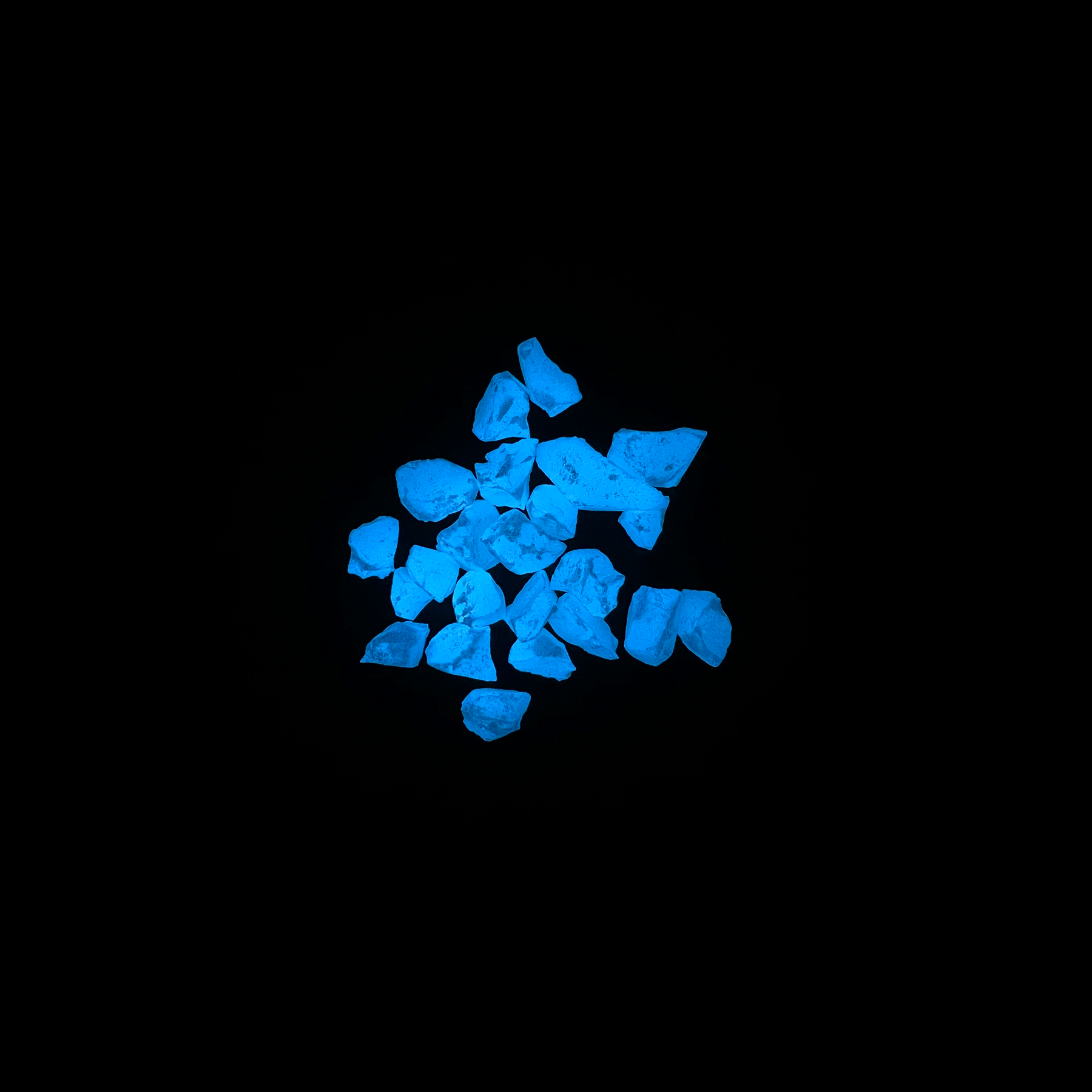 Sky Blue Standard Grade - 1/2" (12-16mm) - 1LB.
These limited production, Sky Blue 1/2" (12-16mm) Standard Grade glow stones, glow for approximately 5-8 hours after only 10 minutes of UV light. The glow performance of these glow stones is less than Commercial Grade Glow Marble Natural Stone glow stones found online but are also less than 1/2 the price!
** LIMITED QUANTITIES AVAILABLE **

These glow stones are best used as decorative glow accents in flower beds and landscape borders but can also be applied to concrete or asphalt surfaces as well.
*Quantity is ordered by the pound (lb).